Views from a solo show at Hippolyte Studio in Helsinki, September 2020. The exhibition was called Attempt of Becoming a Bird. For this exhibition I combined photography and drawing. I took photos of objects, shadows, reflections, lines and drawings on a table and inverted the colors of the photos. The show consisted of photographic prints and a poetry book.
Pictures by Milla Talassalo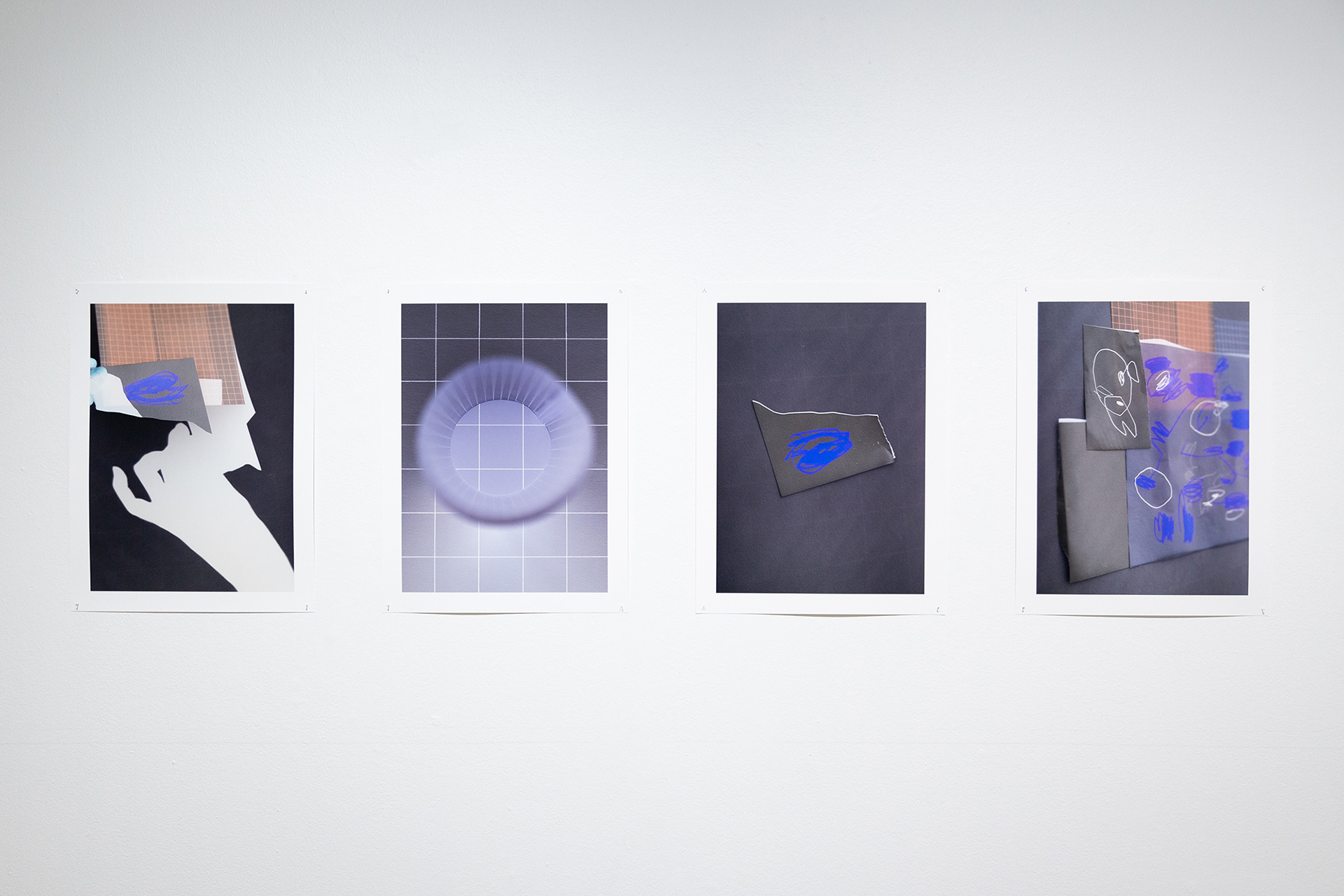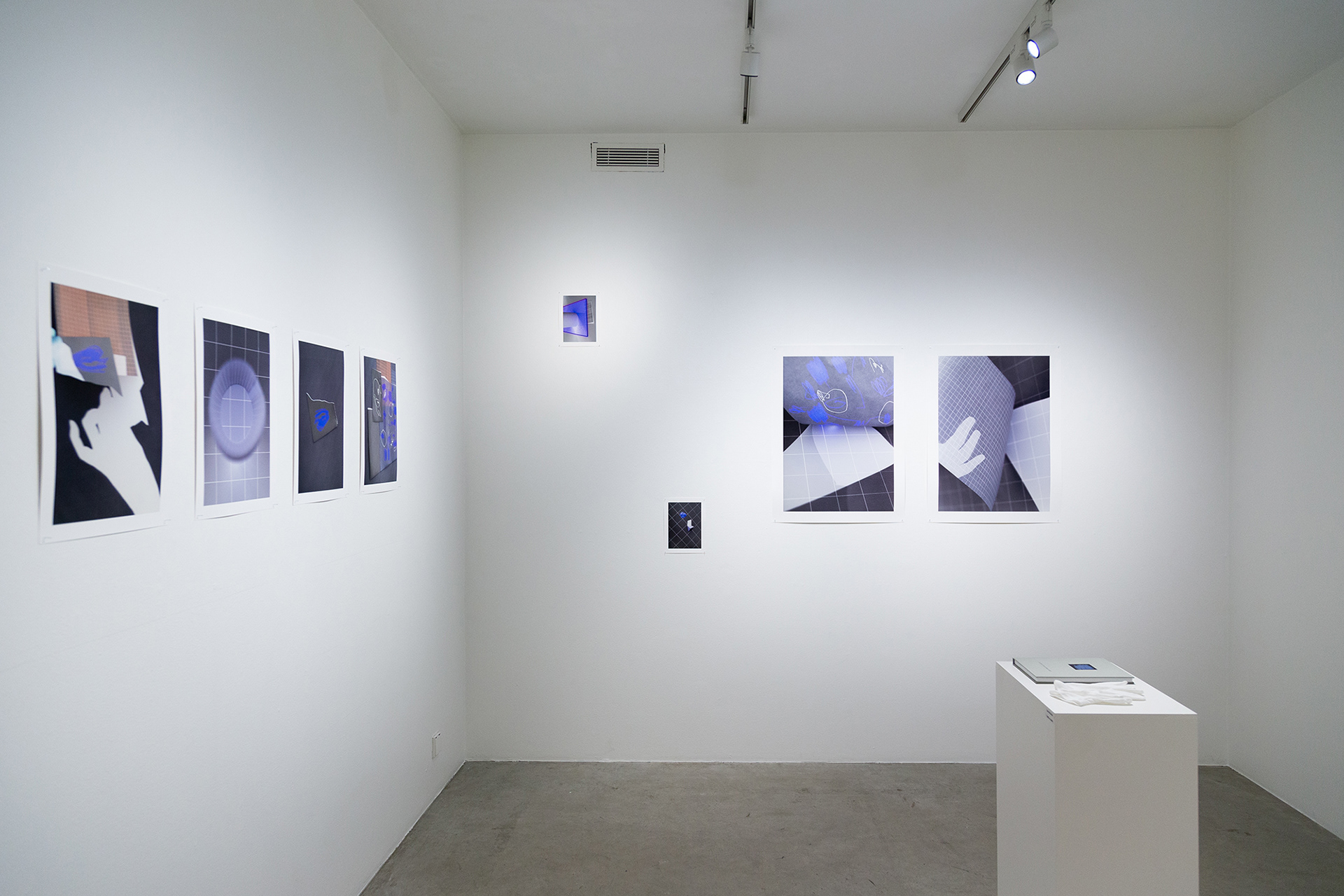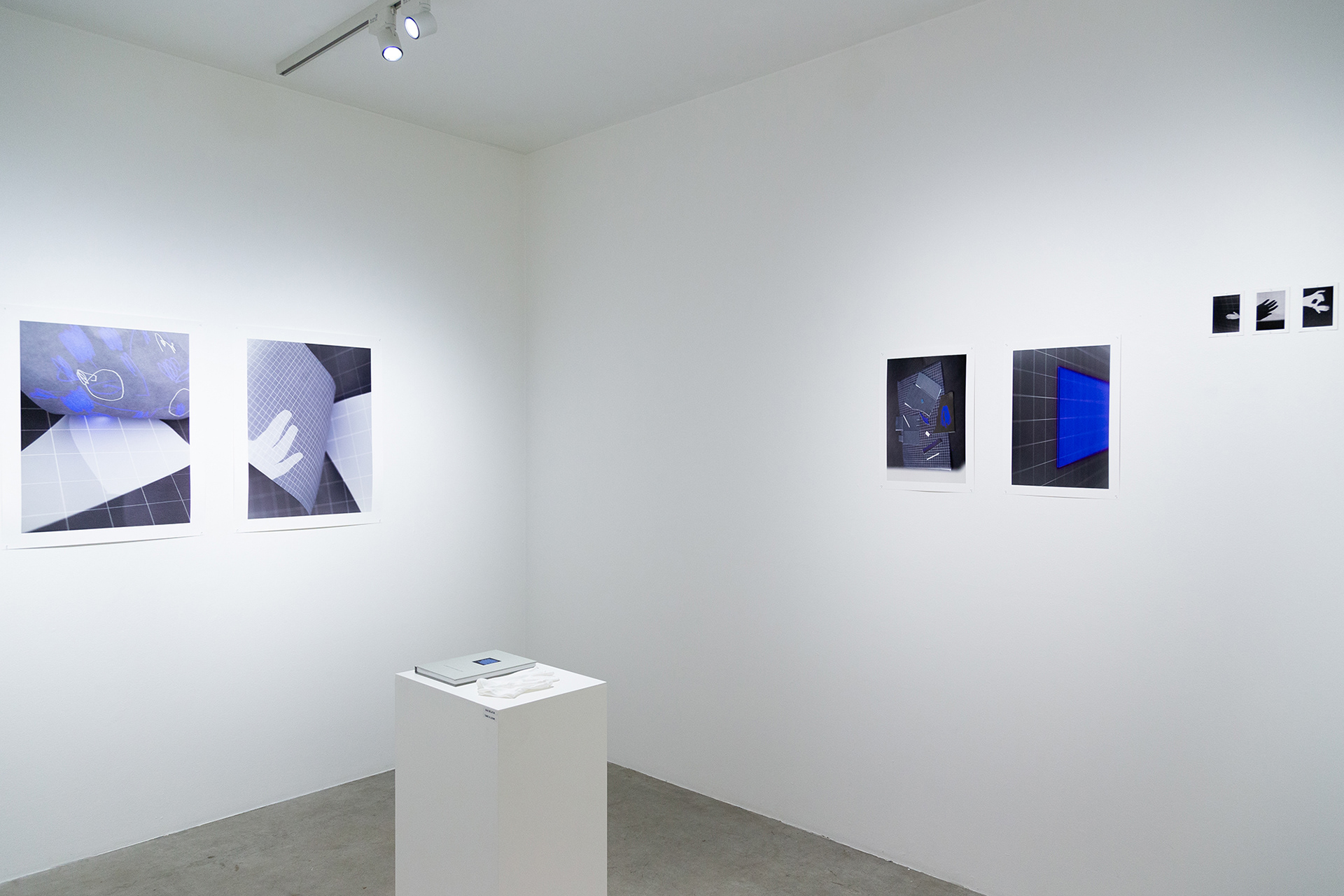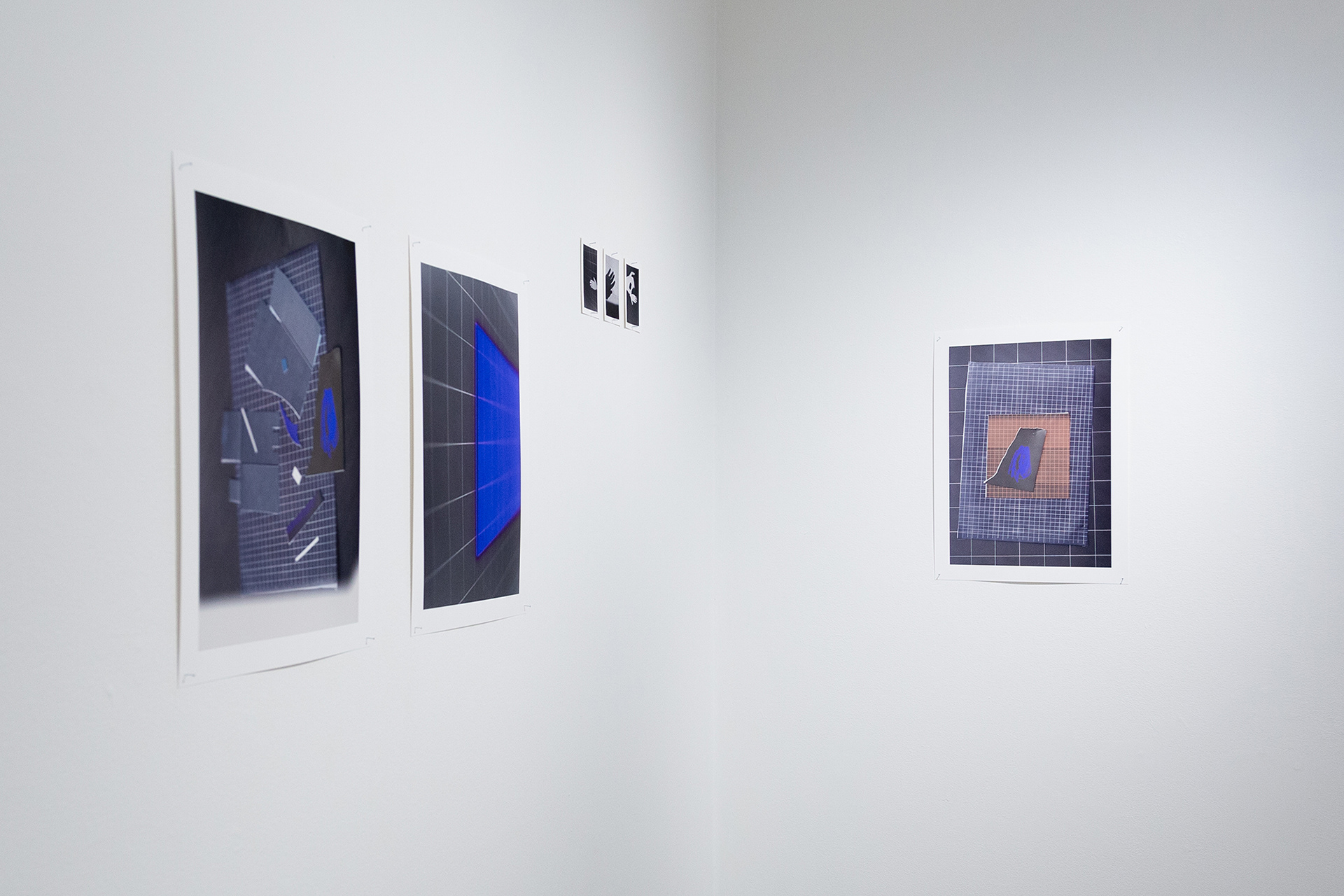 Exhibition view from a solo show at Asbestos Art Space in Helsinki, July 2020. The show was called Encyclopedia of Lost Sleepy Robots and it consisted of paintings, drawings, collages and a book.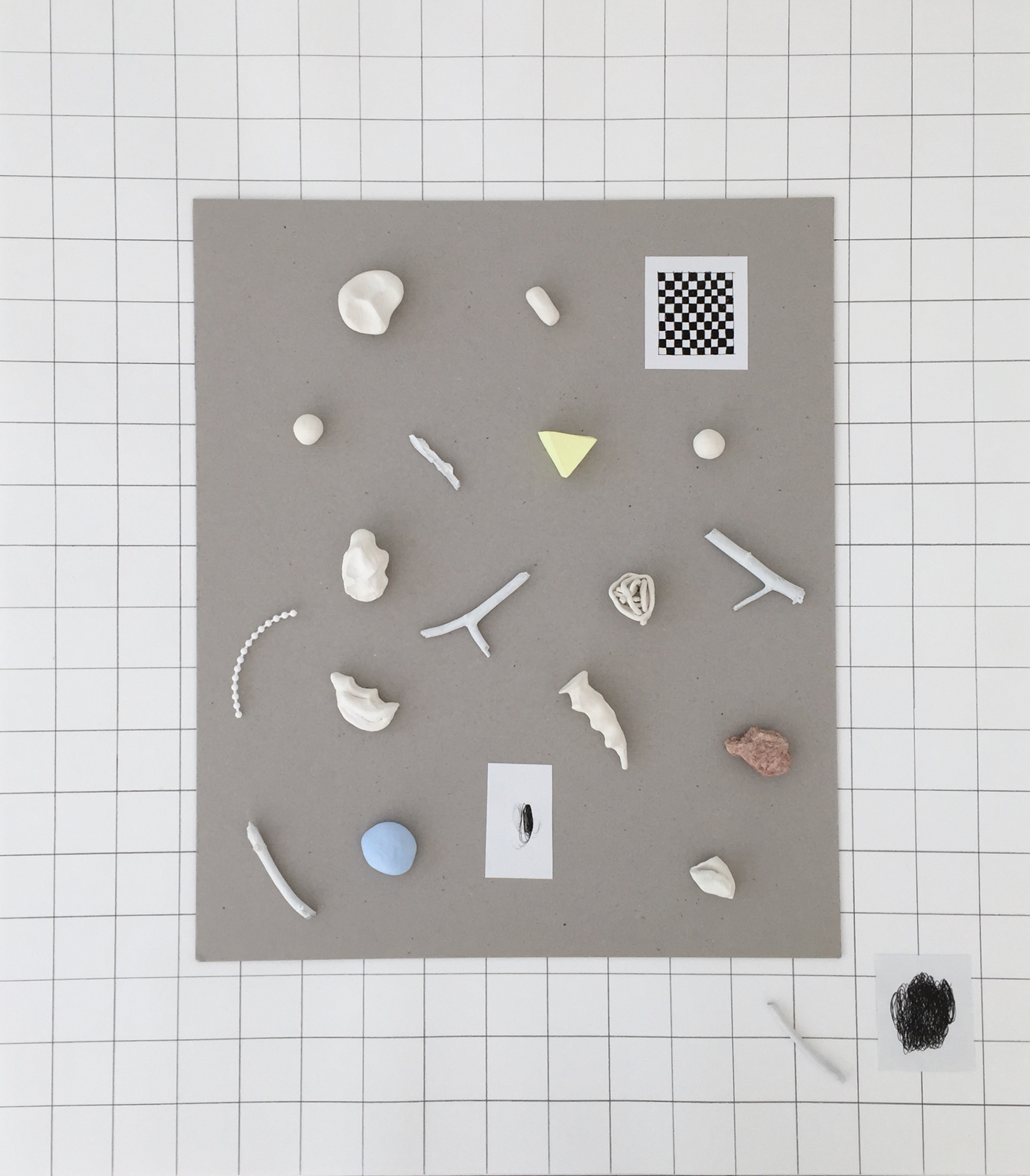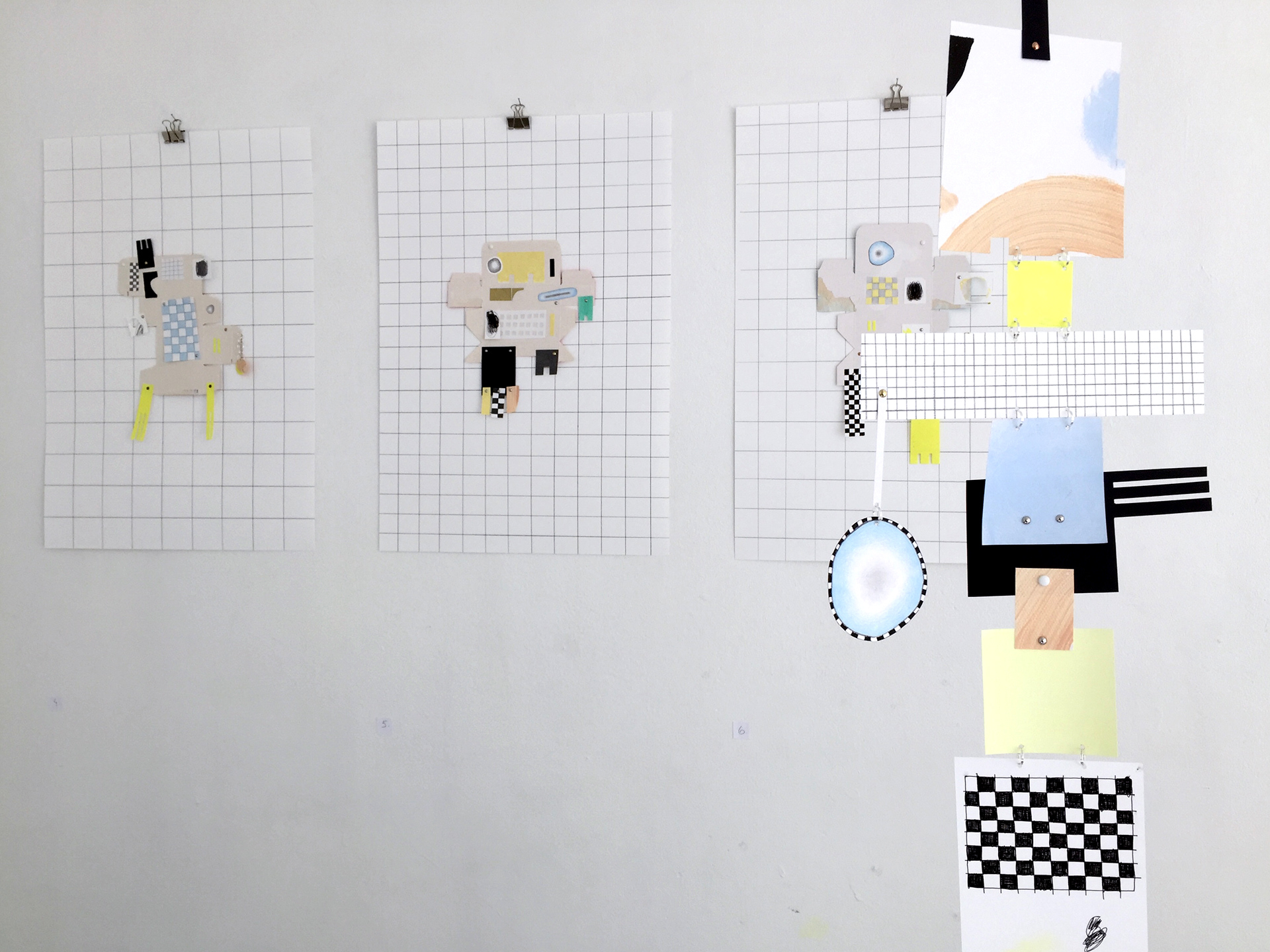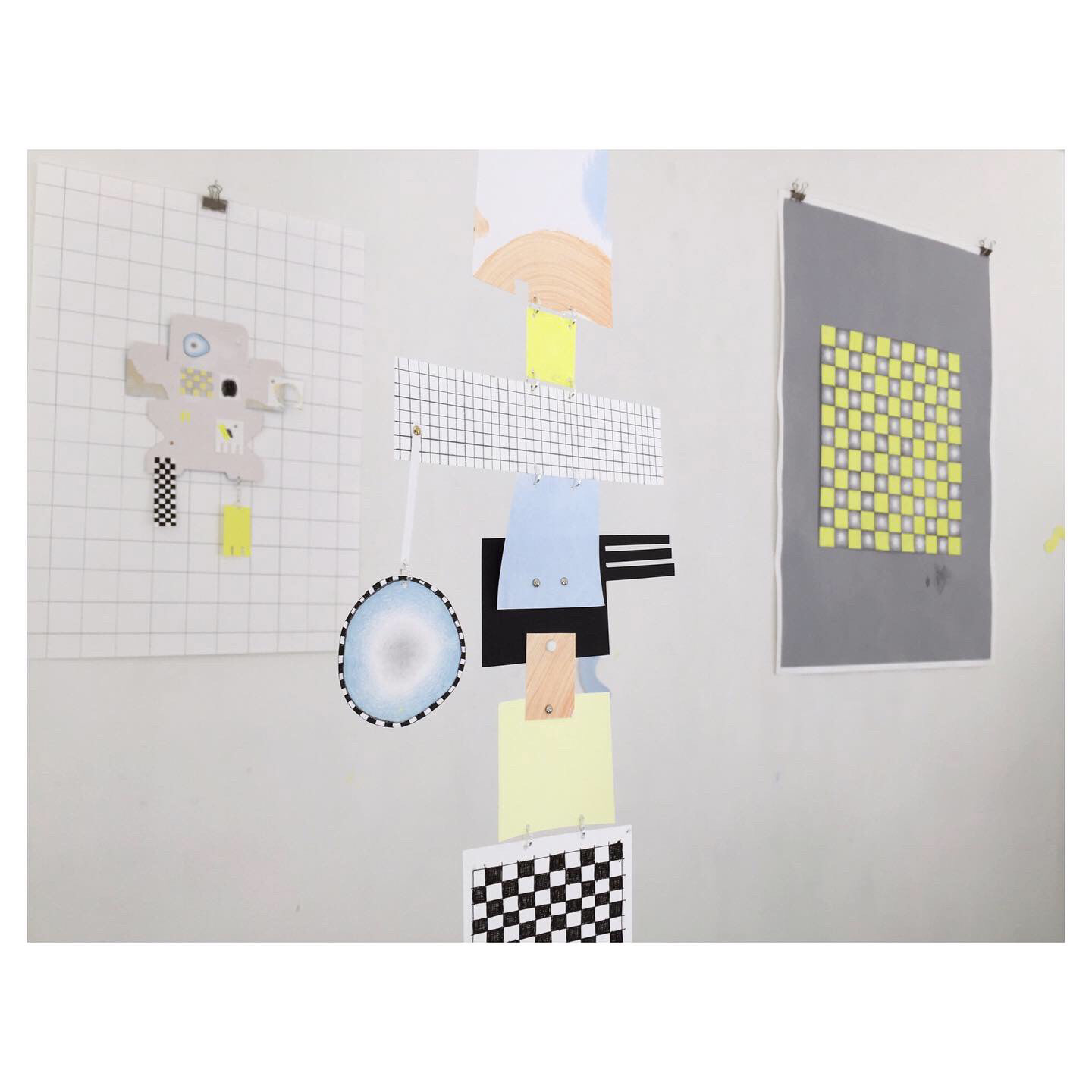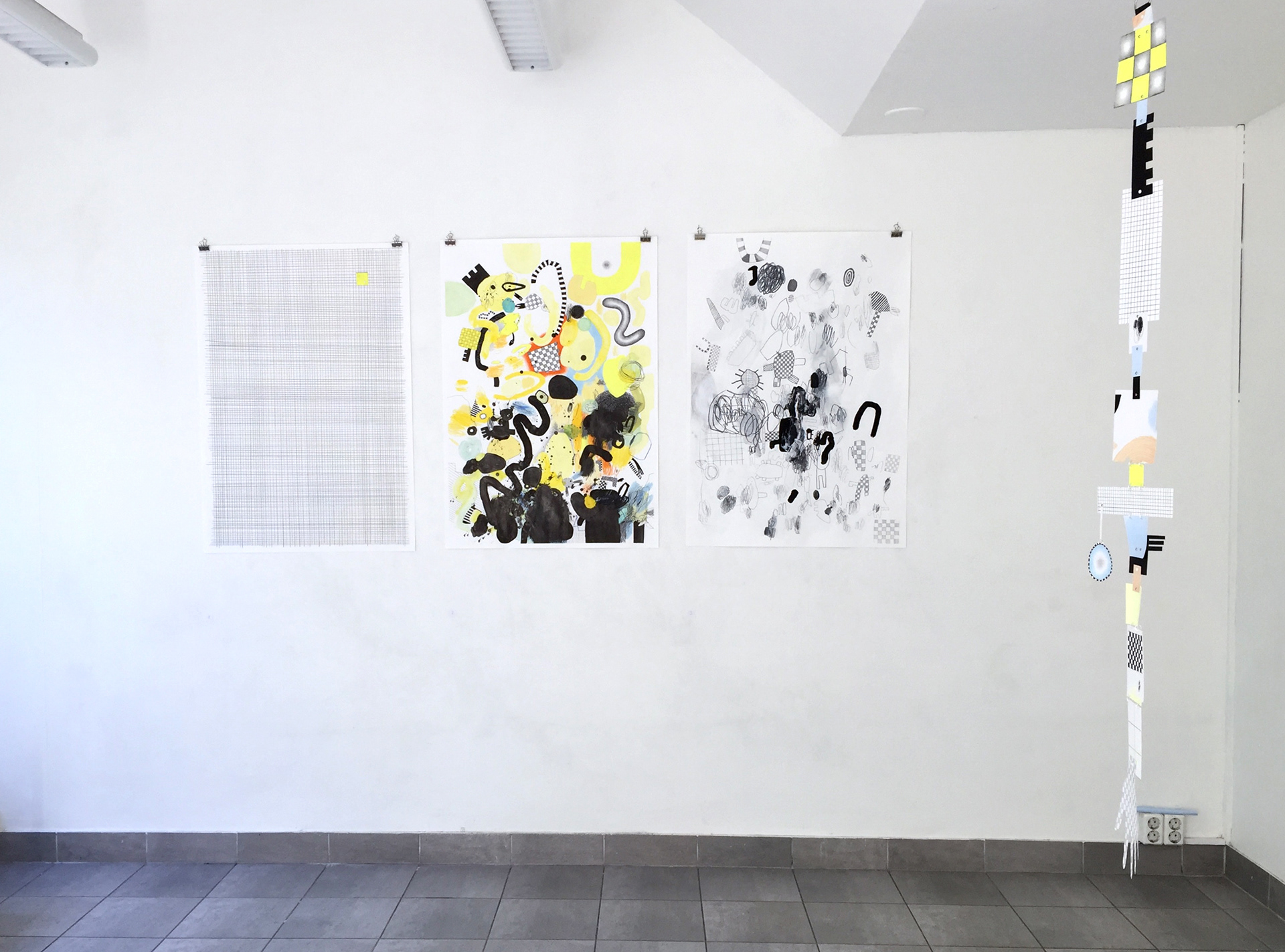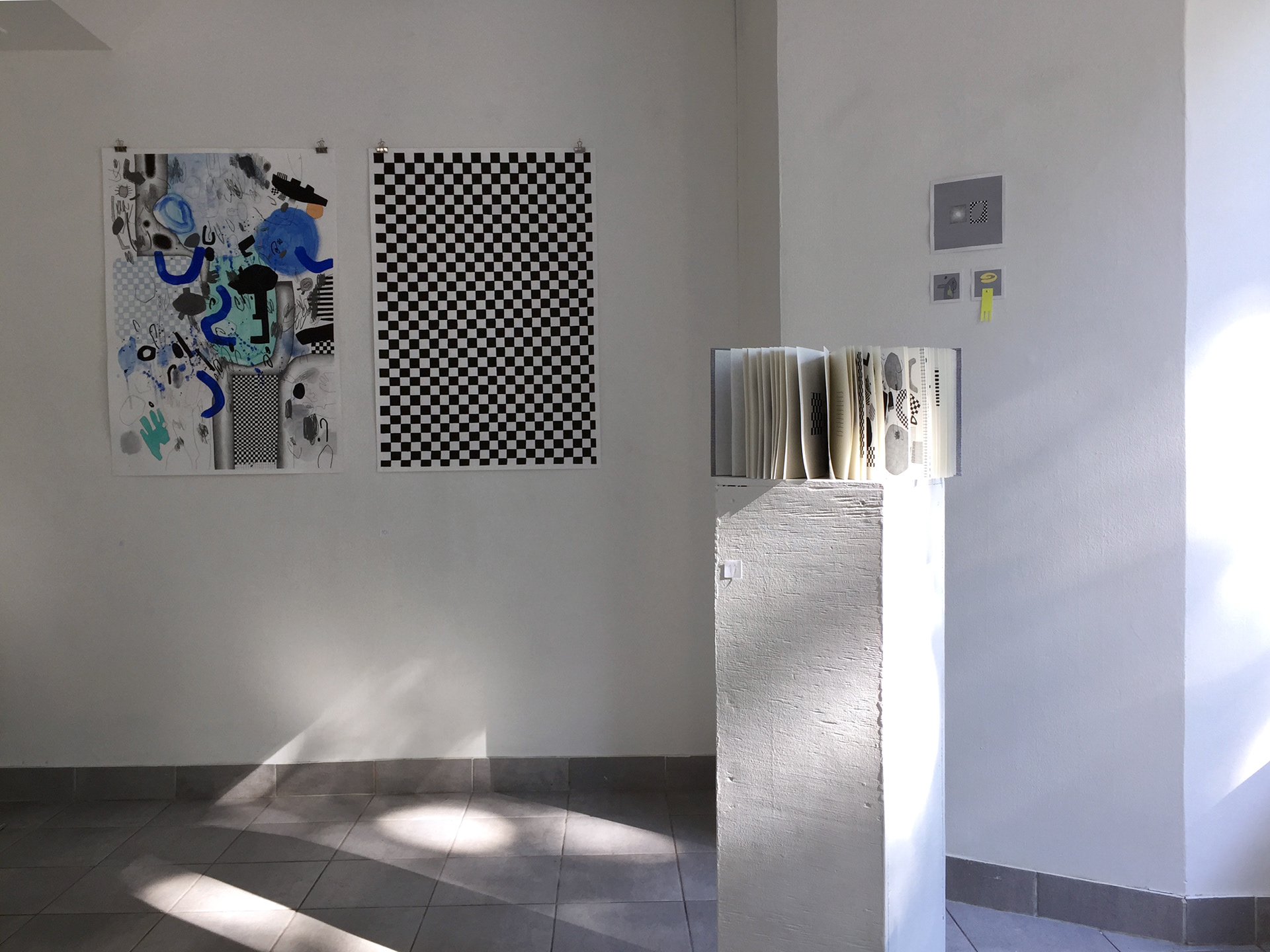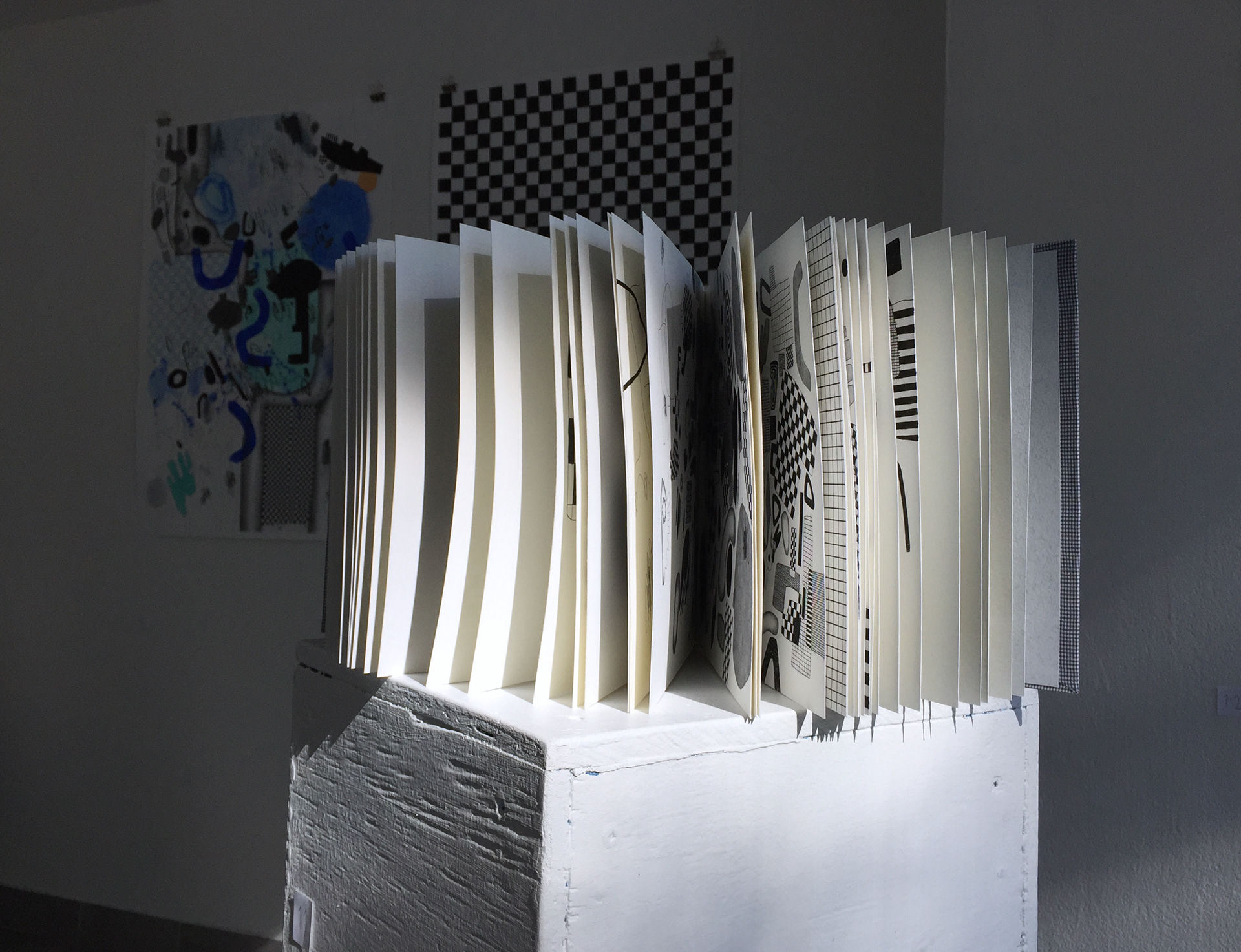 View from a group show ANEKS in Vanha Kappalaisentalo, Porvoo, Finland, 2020. With colleagues Alisa Javits, Eeva Suorlahti, Kira Leskinen and Noora Sandgren.
Pictures by Eeva Suorlahti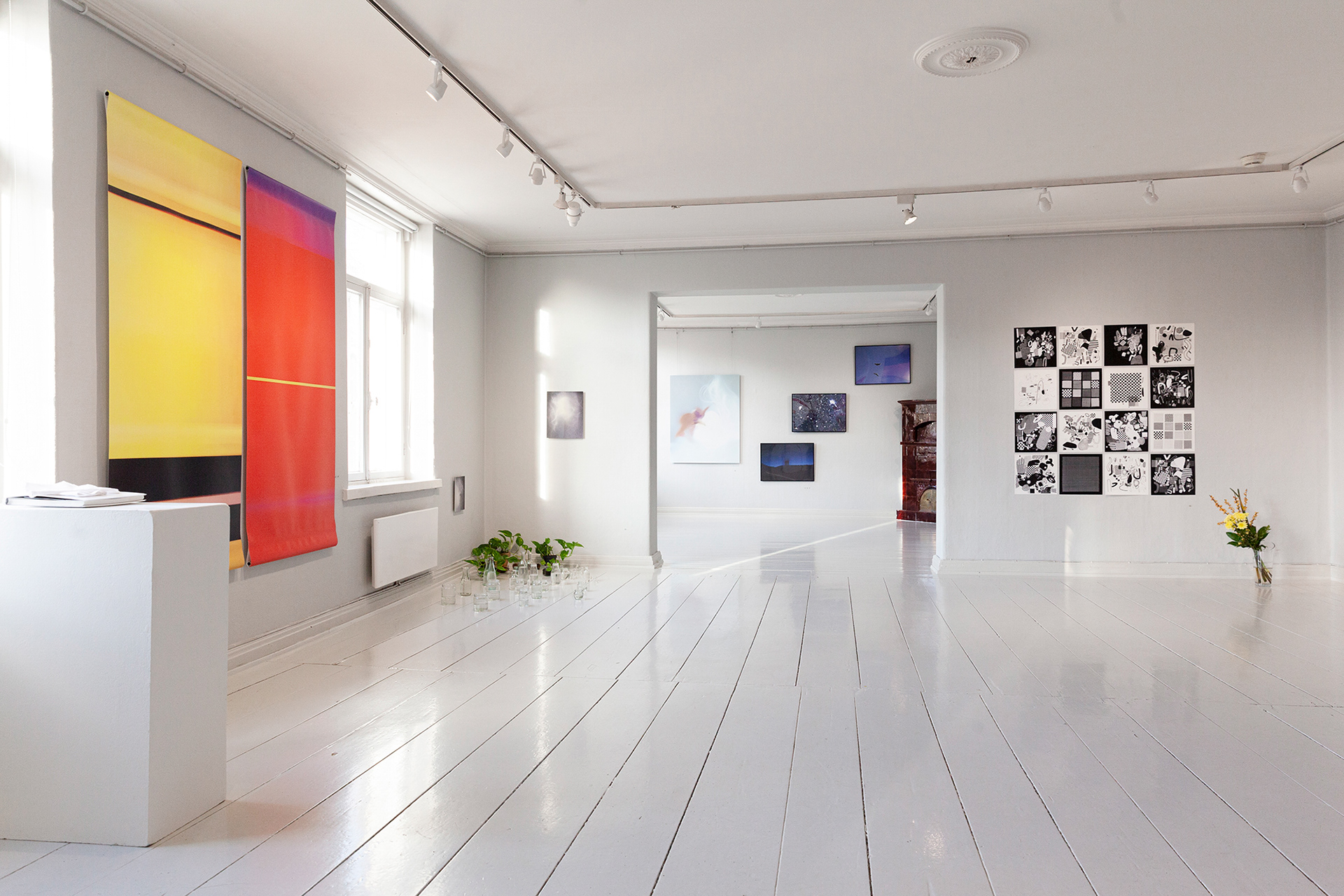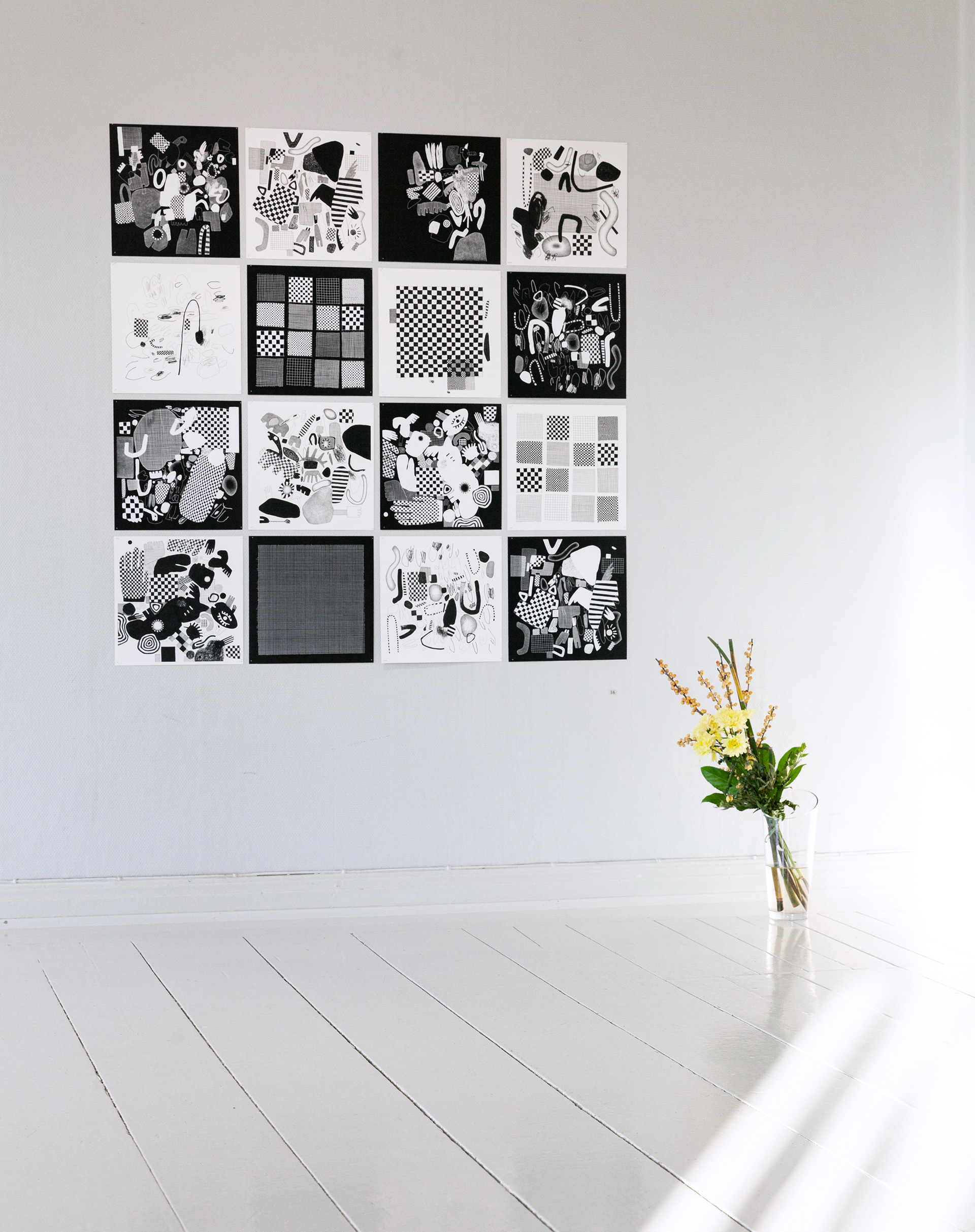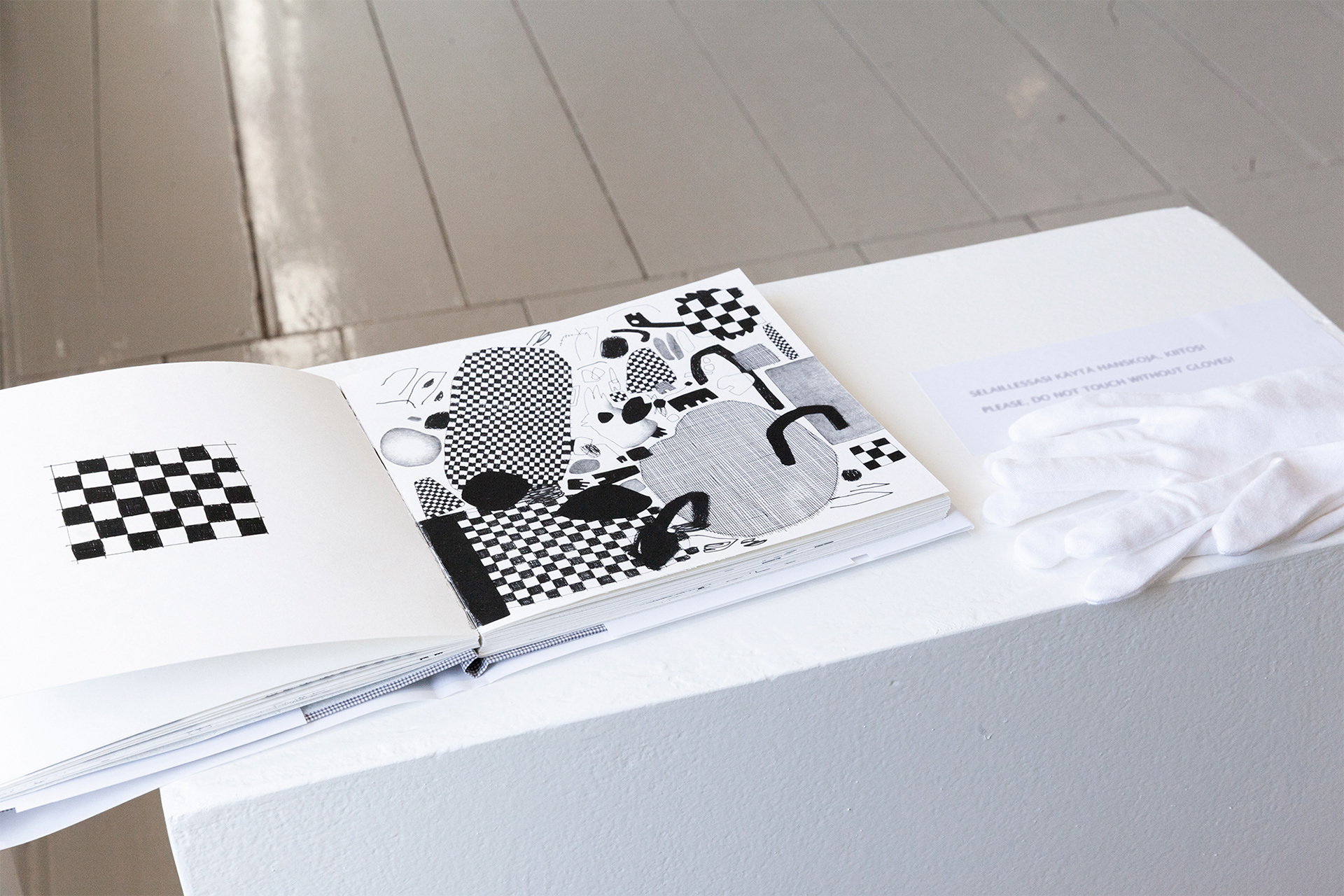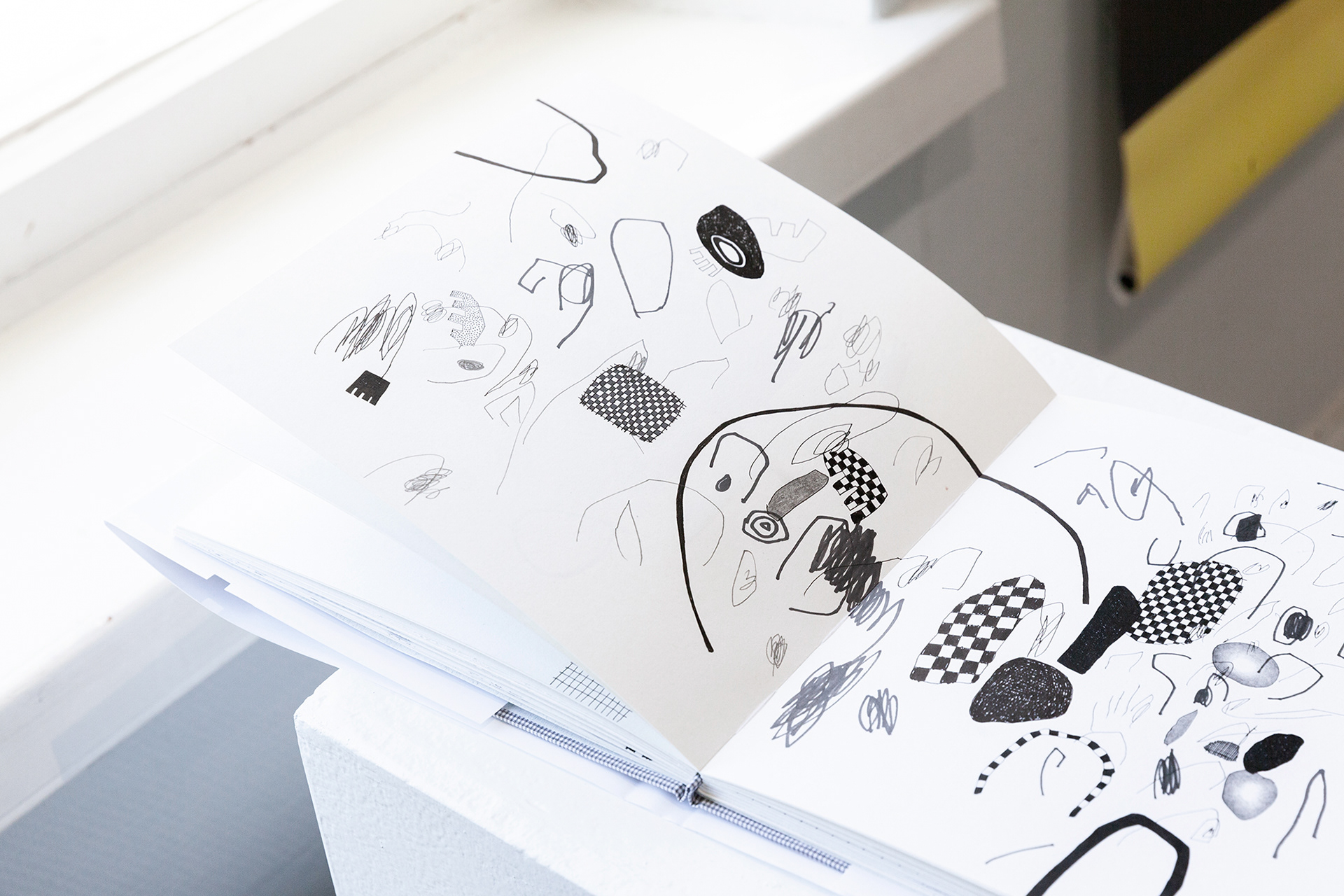 Exhibition view from a solo show called Dreamy Blobs in Space, Galleria Uusi Kipinä, Lahti, Finland, 2017
Second picture by Eeva Kaisa Jauhiainen